Miscellaneous-
Fifth-grade classes will sell

candy canes

to help raise money for their end of year activities. The cost for each

candy

cane

is $1.00 and they will be delivered the same day they are ordered. Sale ends December 15th.

December 14, Holiday Program at Fair Haven Church.

Ask your child

if they are in the "happy/love winter" group for one song. If they are they should bring a hat, earmuffs, head warmer or scarves with them to the holiday program that night.  They will use them during the performance and bring them home after the program.
Our performance will be at 7:30. Click here for Holiday Program Details
School Wide Pajama Day on Friday, December 15.

Our classroom holiday party will be on Thursday, Dec. 21.

from

9:15-10:30.

Classroom Gift Exchange-For our gift exchange,

we would like each child to bring in a small treat for each child in their class

. Some ideas might be a pencil, candy cane, eraser, or other small items. Please make sure the item is wrapped, if it is food.

We also would like each child to bring in a box wrapped in wrapping paper.

The box needs to be able to be opened without unwrapping it. So, either wrap the lid separately or choose a box with flaps that can open and close. The kids will be putting the items they brought to share in each other's boxes.

We have 26 students in our class.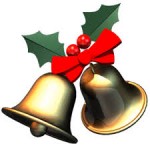 Writing- Drafting our Person Expertise nonfiction writing.
Reading- Informational Reading.
Spelling- Week #15; This week's study feature is Long A Vowel.  (a_e, ai, and ay)
Math- Unit #3- We are wrapping up our third unit by focusing on Time and Graphs. Remember have your child practice Moby Max Fact Fluency for 5 minutes Monday-Thursday!
Social Studies- The Early History of Michigan