Four short, but busy days this week and then we're off for a week. The kids have been buzzing about their spring break plans!  I hope you all have so much fun!! Whether you are traveling or staying home, be safe and enjoy this time with your children.
Homework: I will not be having the kids do a Study Island Homework until further notice. Please have your child continue to practice facts on Mobymax every day for 5 minutes. 
We are watching and talking about the March Madness tournament. We took the time last week to fill out brackets. I told the kids if ANYONE picked the winner of the tournament that I would treat them to a pizza party. We are all rooting for one of these three teams to win.
Math: We will be testing on unit 6 on Tuesday. This unit consisted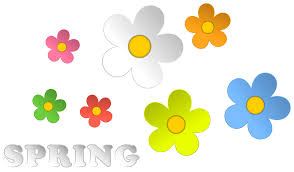 of geometry concepts as well as area and perimeter. 
Writing: We are finishing up our literary essay unit. The kids will also be reading an opinion article and writing an opinion piece for a test grade this week.
Social Studies We will be wrapping up our unit on Michigan government. When we return from our break we will review and have a unit test.
Reading: We have started our biography unit.