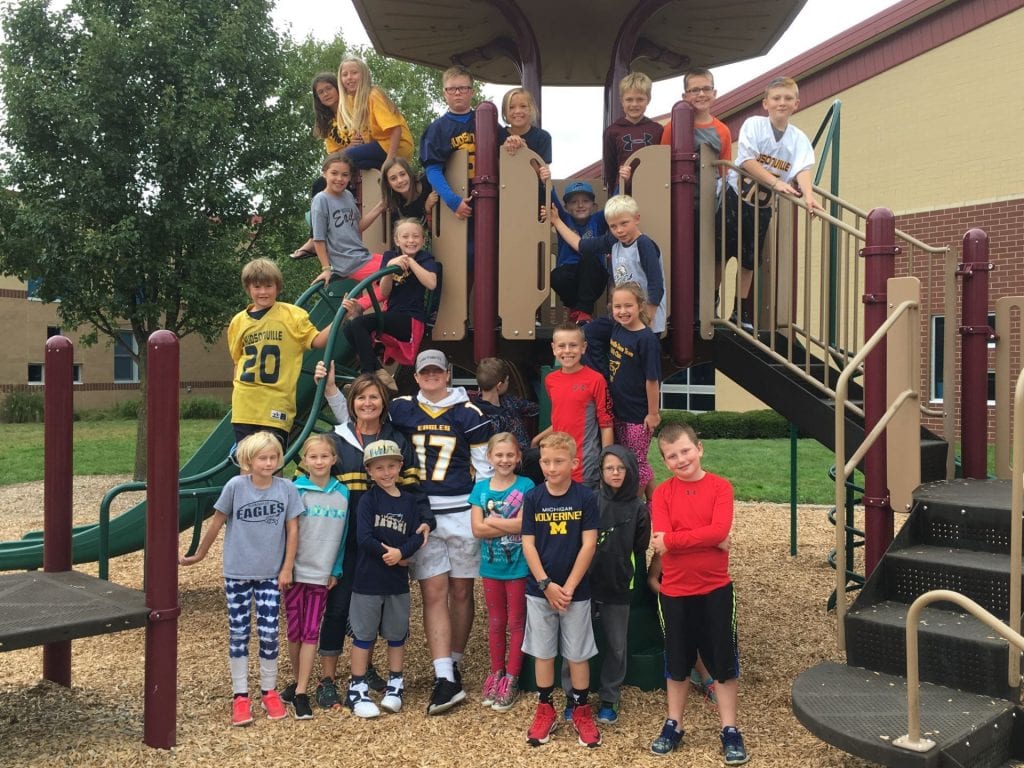 Here is our class last Friday. That tall fellow in the middle is Josh Hoekstra, the varsity football player coming in our classroom on Fridays.
Tomorrow evening, if your kids are able to join, will meet me at 6:30 on the north side of the field on the grass. We have talked about the location as a class so they know how to find me. 🙂 Please note the time of 6:30. Yesterday's email was incorrect.
If you haven't had a chance to respond whether or not your child might be attending the event, you may now by clicking on this link. Hudsonville Vs. Rockford
Here are a few more fun moments we have shared with Josh!