A huge Thank You to Lily's mom for organizing this year's Halloween party! Volunteers are signed up and items have been donated.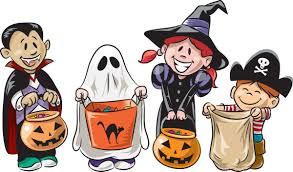 We are still in need of a few items to complete the party's activity. Below is a link to donate items still needed to complete our party. Halloween Party Donations Still Needed  Items may be brought to school anytime this week. Thank you in advance!
Our Halloween party will be on Thursday, October 31 from 1:15-2:00.  That morning,  send your child's costume in a bag with their name written on it.  We will keep it in a safe place until students get dressed prior to the party.  Please, no bloody outfits or weapons.