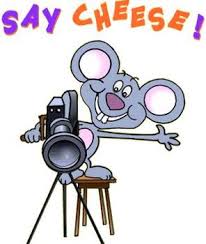 Monday is picture day.  Our class will have our pictures taken in the afternoon after lunch.
The class electronic agenda can still be found on our classroom blog. I have moved its location to the top of the blog under a tab labeled AGENDA. Students will still fill out their paper version daily at school that they may keep at home on Fridays. Each Monday we will fill out a new agenda reflecting the current week.
There will be a quiz on social studies vocabulary on Thursday.  The students have flash cards they can bring home to study, or they can find a link to electronic flashcards on the blog under the social studies link: Unit #1 Our Government.
Georgetown's Walk-A-Thon will be on Thursday, September 24.  We will be dressing in our favorite BLUE/GOLD EAGLES wear or as an American Ninja Warrior. Donations may be brought in any day this week.  
Just a little reminder to:
check in with your child and initial their reading log so they can receive credit for reading 100 minutes this past week.

have your child study for their Social Studies test on Monday.  Review notes went home on Thursday of last week.

dress for picture day.  We are scheduled for after lunch.